Region Info
Villa Scopetello is located in the most beautiful corner of Tuscany, right in the historic and geographical heart of Italy.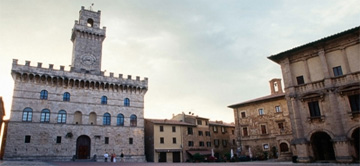 Montepulciano
World renowned for its famous Vino Nobile di Montepulciano, the wines of this hilltop town have made it a very important stop for all visitors to Tuscany. The town has been awarded the "Bandiera Arancione" which designates it as one of the 100 most beautiful places in the entire country of Italy.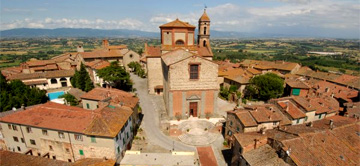 Lucignano
Another Bandiera Arancione winning town, the incredible hilltop village of Lucignano is always a favorite destination. Its mesmerizing urban plan of concentric ellipses and winding streets make it a great place to explore.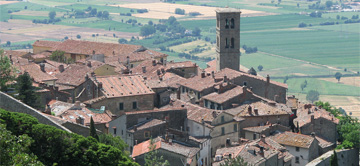 Cortona
Made famous by the book "Under the Tuscan Sun", Cortona is built on a steep hillside and can trace its history back to 700 BC. In Cortona you can visit Etruscan tombs and see amazing artwork by such famous painters as Luca Signorelli and Fra Angelico.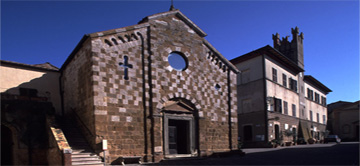 Trequanda
A fantastic small medieval village, Trequanda proudly boasts its Bandiera Arancione, proclaiming its spot in the top 100 most beautiful places in Italy. Situated in a forest, hiking the hills of Trequanda is a perfect way to spend a sunny afternoon.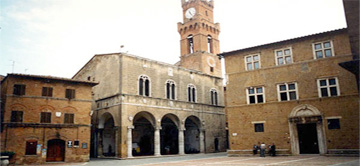 Pienza
Pienza was designed by Pope Pius II to be the most "ideal village in the world." Its breathtaking views, incredible architecture, fabulous artwork and famous sheep's cheeses have earned it a "World Wide Heritage Site" by UNESCO and the coveted Bandiera Arancione.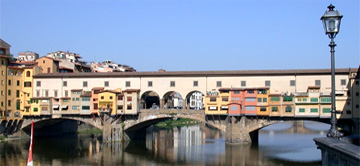 Florence
One of the most famous cities in all of Italy, Florence is home to some of the world's most famous pieces of art as well as incredible architecture. Once home to the world's most important artists, philosophers, and scientists, Florence holds countless treasures. Steak Florentine is a meal not to be missed for meat lovers!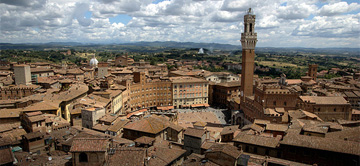 Siena
It is possible to spend an entire day walking through the cobblestone streets of Siena and not see it all. This medieval town is incredibly well preserved, and its architecture and artwork are fascinating. The Piazza del Campo hosts the world famous Palio, or running of the horses, on July 2nd and August 16th each year. Truly, a once in a lifetime experience.