The Villa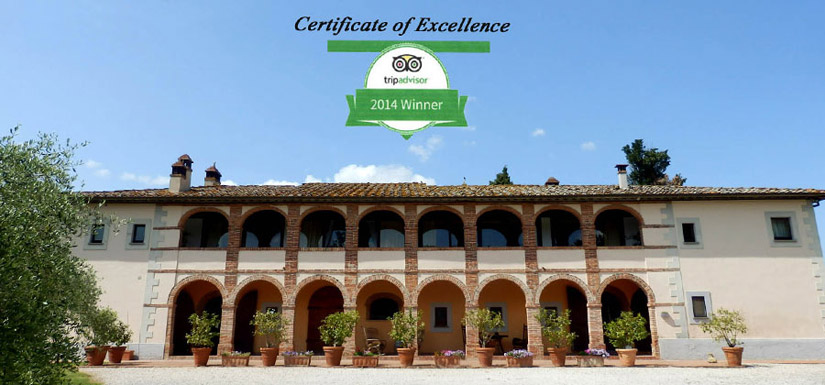 Villa Scopetello is truly the best of all worlds: A 14th Century Villa, restored with 21st century appointments, without losing one ounce of its historic charm and beauty.

Guests will be welcomed by the managers who live on site ad will help to make the stay as comfortable as possible. Luxurious showers with jet massages will beckon you to relax. Wireless internet access throughout the house will make certain that you can always be in touch, if you so desire. A large plasma television is at your disposal should you wish to catch a movie from the DVD library or just watch some CNN or our other international programming. Should you wish to prepare some of your own meals, all the needed equipment stocks the kitchen. Or, you can request particular meals be prepared for you and your party. Your children will enjoy playing on the Villa's playground and tree-house. The nine bedrooms feature soft cotton sheets and sumptuous mattresses. A large pool with commanding views of the Tuscan landscape will call you each afternoon to swim, or just to lay out "under the Tuscan sun." Traditional terracotta flooring with ceilings of wood beams and brick will transport you back hundreds of years.

There are plenty of villas for rent in Tuscany, but there is only one Villa Scopetello.